The Google Earth Plug-In lets you view Google's 3D Earth and geographic data inside the browser.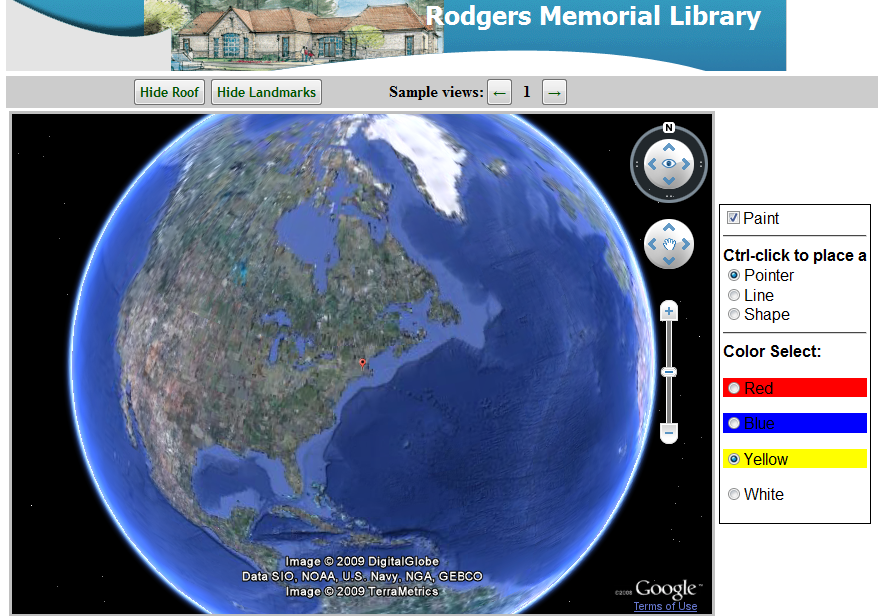 I found PDF blueprints of a planned library in my community and made a 3D model using SketchUp and placed it in Google Earth.

The page imports the model and local placemarks, then zooms in to just above the library. Straying too far from the library (around a mile) will bring the camera back to this position.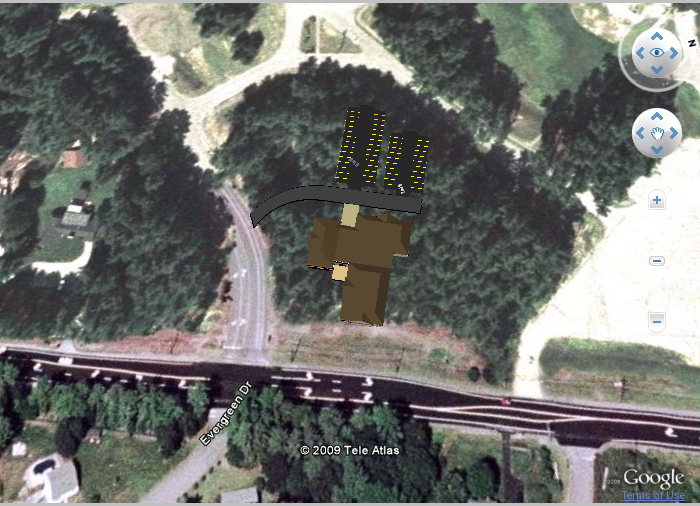 Lines, points, and shapes can be drawn onto the map in four colors.
I made the roof a separate model, so that visitors can look inside the library. This is one of the "preset views" which are programmed into the page. The visibility of the roof and local placemarks is part of the preset view.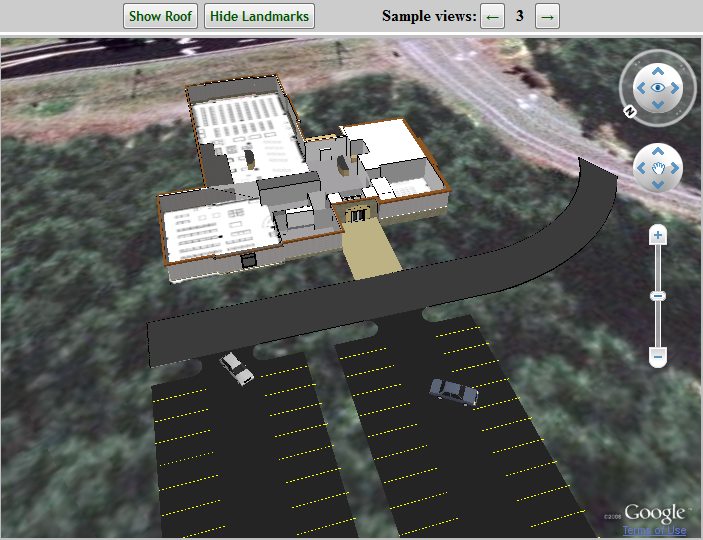 Like the preset views, comments store the 3D camera view along with any drawn points, lines, and shapes.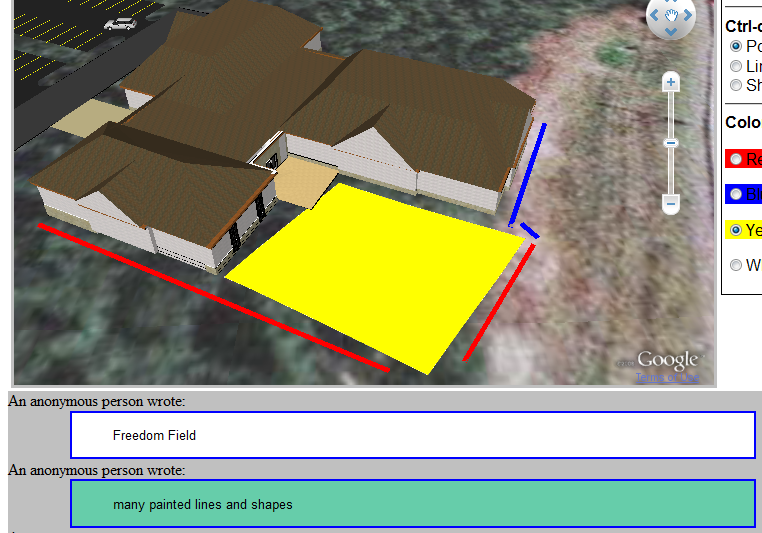 Continue to EarthPaint